Sunny Sighed and Bal'd Lightning are a tantalizing and titillating musical duo.  Sunny sings AND strips, with live accompaniment and interaction from the tall glass of HOT that is BL.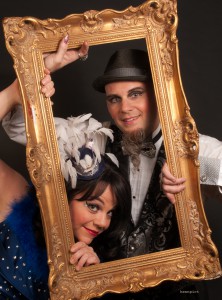 We combine forces to create a unique and sexy experience you don't want to miss.  Sunny is a sultry siren of song while Bal'd brings bombastic blasts of bass and uke-electricity.  Hailing from Baltimore, MD, together we bring Broadway to burlesque!
We've been honored to share the stage and spotlight with such favorites as:
Sunny brings years of musical theater training (including study at the Shenandoah Conservatory, from which she graduated Magna Cum Laude) to the burlesque stage as a tool for expressing her quirky and humorous vision of the world.  Her latest project has taken the form of BawdyShop Burlesque!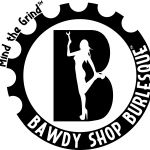 Bal'd made his Orchestra Hall (Chicago) stage debut at the age of 4 and it's been pretty much downhill ever since!  Together we combine the heart of humor and satire with the mind of technology and connect your Broadway theatrical experience to the boudoir.